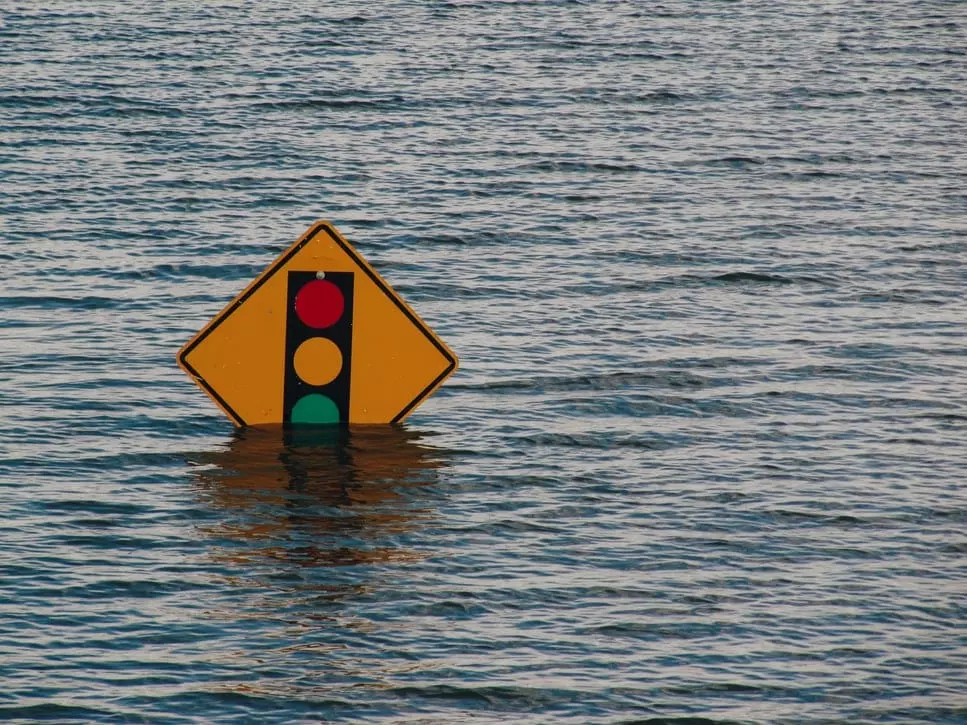 The Florida flood insurance market can be tricky to navigate. The entire state of Florida is in a flood zone. Do you know if your Florida homeowners insurance includes flood coverage? Most homeowners insurance policies exclude flood coverage. Check your flood zone with Flood Map.
Most homeowners in a moderate-to-low risk area are eligible for coverage at preferred rates. Preferred Risk Policy rates are the lowest premiums available through the National Flood Insurance Program. Rates include building and contents coverage for one low price. In fact, building and contents rates can start as low as $129 per year. Current preferred flood insurance rates for Florida are listed on the right of the page.
If you don't qualify for a Preferred Risk Policy, a standard rated policy is still available. Florida flood insurance isn't federally required. Nearly 25% of all National Flood Insurance Program flood claims occur in moderate-to-low risk areas.
Just a few inches of water from a flood can cause tens of thousands of dollars in damage (see the cost of flooding tool on the right of the page). Over the past 10 years, the average flood claim has amounted to over $33,000. Florida flood insurance is the best way to protect yourself from devastating financial loss for a generally low premium.
For more information about what to do before, during, and after a flood, visit Ready.Gov.
WHAT IS A FLOOD?
According to the National Flood Insurance Program, flood insurance covers direct physical loss caused by "flood." A flood is an excess of water on land that is normally dry. The official definition used by the National Flood Insurance Program is "A general and temporary condition of partial or complete inundation of two or more acres of normally dry land area or of two or more properties (at least one of which is your property) from:
Overflow of inland or tidal waters;
Unusual and rapid accumulation or runoff of surface waters from any source;
Collapse or subsidence of land along the shore of a lake or similar body of water as a result of erosion or undermining caused by waves or currents of water exceeding anticipated cyclical levels that result in a flood as defined above."
WHAT COVERAGES ARE AVAILABLE ON A FLORIDA FLOOD INSURANCE POLICY?
The insured building and its foundation.
The electrical and plumbing systems.
Central air conditioning equipment, furnaces, and water heaters.
Refrigerators, cooking stoves, and built-in appliances such as dishwashers.
Permanently installed carpeting over an unfinished floor.
Permanently installed paneling, wallboard, bookcases, and cabinets.
Detached garages (up to 10 percent of Building Property coverage). Detached buildings (other than garages) require a separate Building Property policy.
Debris removal.
Personal belongings such as clothing, furniture, and electronic equipment.
Portable and window air conditioners.
Portable microwave ovens and portable dishwashers.
Carpets not included in building coverage (see above).
Clothes washers and dryers.
Food freezers and the food in them.
The insured building and its foundation.
Certain valuable items such as original artwork and furs (up to $2,500).
WHAT COVERAGE MIGHT BE EXCLUDED ON A FLORIDA FLOOD INSURANCE POLICY?
Damage caused by moisture, mildew, or mold that could have been avoided by the property owner.
Currency, precious metals, and valuable papers such as stock certificates.
Property and belongings outside of a building such as trees, plants, wells, septic systems, walks, decks, patios, fences, seawalls, hot tubs, and swimming pools.
Living expenses such as temporary housing.
Financial losses caused by business interruption or loss of use of insured property.
Most self-propelled vehicles such as cars, including their parts (see Section IV.5 in your policy).
WHAT DOES REPLACEMENT COST AND ACTUAL CASH VALUE MEAN?
Replacement Cost Value (RCV) is the cost to replace that part of a building that is damaged (without depreciation). To be eligible, three conditions must be met:
The building must be a single-family dwelling, and
Be your principal residence, meaning you live there at least 80 percent of the year, and
Your building coverage is at least 80 percent of the full replacement cost of the building, or is the maximum available for the property under the NFIP.
WHAT IS THE MAXIMUM COVERAGE I CAN PURCHASE ON A FLORIDA FLOOD INSURANCE POLICY?
The maximum coverage, for a residential building, under the National Flood Insurance Program is $250,000. For a commercial or nonresidential building the maximum is $500,000. The maximum coverage available for contents coverage for a residential building is $100,000 and for a nonresidential the maximum is $500,000. If you need or require more than this excess flood insurance is available with a number of carriers.
WHEN WILL MY COVERAGE TAKE EFFECT?
The National Flood Insurance Program has a 30 day waiting period for the policy to take effect unless:
Your lender requires flood insurance in connection with the making, increasing, extending, or renewing of your loan.
An additional amount of insurance is required as a result of a map revision.
Flood insurance is required as a result of a lender determining that a loan that does not have flood insurance coverage should be protected by flood insurance.
An additional amount of insurance is being obtained in connection with the renewal of a policy.
HOW CAN I SAVE MONEY ON MY FLORIDA FLOOD INSURANCE RATES?
The best way to save money on your Florida flood insurance rates will be to get quotes from an expert. We have access to top Florida flood insurance companies. We know what factors will get you the best rates. GET A QUOTE NOW!
Elevation. Your community has a base flood elevation. This is the elevation to which floodwater is anticipated to rise during the base flood. The higher your home elevation in comparison to the base flood elevation, the lower your premium will be.
Conversely, if your home sits at or below the base flood elevation you will pay a higher premium.
Base Flood Elevations (BFEs) are shown on Flood Insurance Rate Maps (FIRMs) and on the flood profiles. Your local county courthouse should provide access to these Flood Insurance Rate Maps. Flood Insurance Rate Maps are dated. If your home was built before this date you are pre-firm. If your home was built after this date it is post-firm. You may call our office to find out what your FIRM date is.
If your home is pre-firm you can obtain a quote without any further documentation. If your home is post-firm you must have a flood elevation certificate provided by a surveyor to determine the elevation of your home. These certificates typically cost $200-$300.